INSTEAD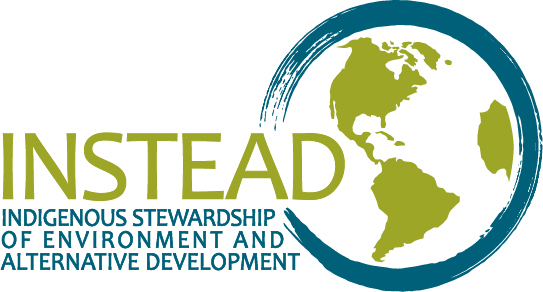 INSTEAD – Indigenous Stewardship of Environment and Alternative Development, is a multidisciplinary research program , in collaboration with indigenous partner communities from across the Americas, and funded by the Quebec provincial government program, Fonds de recherche du Québec – Société et culture (FRQSC). The research focuses on indigenous peoples' attempts to implement their own visions of environmental and cultural heritage protection. INSTEAD partners and collaborators believe that indigenous views of socio-ecological community represent a vital base of political creativity, a 'place to stand' that favours the reproduction of diversity in human relationships to environment.
INSTEAD tackles key conceptual and practical challenges faced by indigenous peoples and communities in the stewardship of their environmental and cultural heritage. Thirty-two researchers from eleven disciplines working in several trans-disciplinary fields, together with twenty indigenous and five non-governmental partner organizations, join forces to understand: 1) the dimensions of life on their territories that indigenous partners want to maintain and those they seek to improve; 2) the valued places and interspecies relations comprising indigenous territories; 3) the conditions for continuity and enhancement of these relationships; 4) the forces that threaten these places and relationships; and 5) strategies and sources of power for advancing what is wanted, and defending against what is not. The two central goals of this program are to conduct comparative investigations of indigenous peoples' initiatives to implement their own visions of environmental and cultural heritage protection, and to bolster indigenous capacities in these initiatives through partnered and collaborative research.
In Latin America, as in Canada, indigenous life projects ('planes de vida') prioritize alternative models of development that emphasize 'living well' ('buen vivir') – the quality of home environments and security of livelihoods, communities and identities – ahead of imperatives for limitless economic growth driven by markets and state policies. In coping with escalating industrial resource extraction on their territories, indigenous partners draw inspiration from worldviews and lifeways that tie humans into wider living networks. Defending the integrity of these 'communities of life' is a precondition for living well, and a primary motivation for life projects. The co-production of knowledge fostered between the partners and researchers of INSTEAD will link research findings to practical strategies and policy formation for advancing life projects, protecting whole communities of life, and living well.
Cross-fertilization of life project experience between these locales is the basis of a sustained alliance of partners and researchers committed to the co-production of comparative knowledge, strategy formation and policy action. Local knowledge experts and community leaders, in collaboration with researchers dedicated to each partner territory, will investigate experience in each locale, critically comparing institutional and political contexts, and assessing the creative strategies at play.
Program Director: Colin H. Scott
INSTEAD Indigenous Partner Groups
.
*INSTEAD researchers work with communities and organizations from all of the above peoples.
INSTEAD Research Projects