Community Video as Tool of Territorial Defense in Urracá District, Panama
Immediately to the east of the Comarca Ngäbé-Buglé in western Panama, just north of Santa Fé National Park in the state of Veraguas, along the piedmont and coastal areas of the central Atlantic slope, is a zone of Ngäbé and Buglé settlement known locally as the District of Urracá – named after named after the mid-16th century Ngäbé warrior who fought against the invasion of his territory by Spanish conquistadors. Originally claimed as part of the Comarca Ngäbé-Buglé by indigenous authorities, the region was ultimately excluded by the Panamanian government when the comarca's boundaries were formalized in 1997.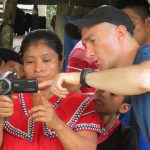 Without the benefit of formal indigenous title, the communities of the region currently face multiple challenges and threats to their territory. These include mining development, state-driven biological conservation, land-grabbing and the titling of community lands by outsiders and real estate speculators. Since 2015, CICADA research associate Steven Schnoor has been working with the community-run governing body – the Congreso – providing all of the equipment and training required for video-making. This work is grounded in the conviction that video allows communities to not only bear witness to events as they unfold over the course of their particular struggles with state and private-sector forces, but the process of participatory video-making is also a means by which communities can collectively work through, articulate and defend their visions for alternative life projects to the dominant model of industrial extraction and development that they are increasingly confronting.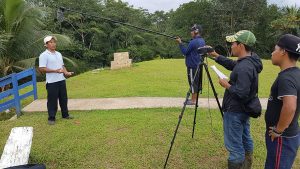 Equipment provided over the years has included video cameras, microphones, tripods, portable video lights, a laptop for editing and presenting works, a portable projector, speaker and large portable screen for presenting videos and other materials within the communities, and portable solar panels and batteries to charge all of the equipment, given the lack of electricity in the area. The workshops have provided training on everything from technical elements, such as camera operation, sound recording, editing and online video sharing, to less technical matters, such as how to plan and organize a project, write a storyboard, and conduct an effective interview.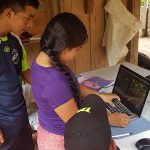 Some key questions addressed in workshops include, how can video be used as a tool to assist in the community's struggles for the defense of territory, livelihoods, culture, heritage, language, life plans and food sovereignty—that is to say, in ongoing struggles related to the recognition of rights, self-determination, self-governance and land tenure? Community members have created various videos over the past few years, which circulate on social media and locally within the communities. Through these videos, community members from throughout the region assert their presence on their land and express their concerns about the threats they currently face. Schnoor has also detailed some of this work in this 2019 publication.
Some of the community's videos: