The Innu are an Algonquian people whose territory, traditionally known as Nitassinan, is located in both Quebec and Labrador. CICADA is affiliated with three Innu communities in Quebec: Montagnais de Nutakuan, located at the mouth of the Natashquan River on the north shore of the Gulf of Saint Lawrence; Première nation des Pekuakamiulnuatsh (Mashteuiatsh) in the Saguenay-Lac-Saint-Jean region; and Première nation des Innus Essipit on the north shore of the Gulf of Saint Lawrence.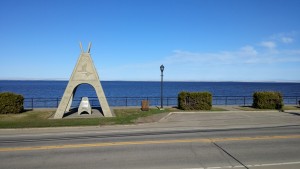 During her 2015 CICADA conference presentation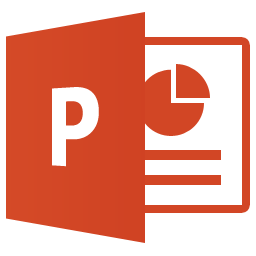 , Hélène Boivin, Coordinator of Government Relations for the Mashteuiatsh and CICADA partner, aimed to answer the following question: "Quel est le fruit du travail fournit pour régler les questions relatives aux droits territoriaux, d'accès aux ressources naturelles, à l'autonomie et au développement des Premières nations Innus de Mashteuiatsh, Essipit et Nutakuan?" ("What are the fruits of this labour; how can it provide answers to questions related to territorial rights, access to natural resources, autonomy and development of the Mashteuiatsh, Essipit, and Nutakuan Innu First Nations?") These three Innu communities, who together have formed the Conseil tribal Mamuitun mak Nutashkuan, have been involved in a land claims process for over 35 years, which has caused them to accrue a debt of $42 million. The treaty that they are attempting to finalize represents 8,000 people, which comprise approximately half of the Innu population of 16,000 in Quebec. In 2004, these communities signed the Entente de principe d'ordre général with the governments of Quebec and Canada. The Conseil tribal de Mamuitun had been hoping that they would have a finalized treaty by December 2016, though unfortunately this has not yet materialized.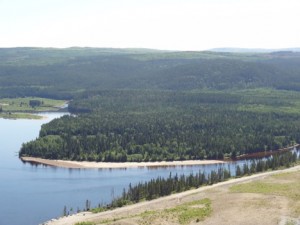 These Innu First Nations are paving the way for a new generation of treaties. If this treaty is finalized, it will be the first treaty in Canada that is established on the basis of recognition of the Innu's rights, instead of on the extinguishment or abandoning of these rights. This would also be the first treaty signed in Quebec since the 1975 James Bay and Northern Quebec Agreement with the Eeyouch (James Bay Cree).
During this land claims process, the Innu have come to view their treaty metaphorically as a baby:
Spine (chapters 1 and 2): their legal strategy for the recognition (and not the extinguishment) of their rights.
Heart (chapters 3, 4, and 5): Innu heritage, traditional activities, and territory.
Legs (chapter 6): their participation in decision-making about development and resource extraction projects on their ancestral territory with the government of Canada, on a nation-to-nation basis.
Feet (chapter 7): their ancestral rights and Aboriginal title, as well as their economic plan, which includes seeking compensation for the use of their territory and resources.
Head (chapter 8): the establishment of an Innu governmental authority with a constitution.
Arms and hands (chapters 10 and 11): the money and funding required to pursue various activities
The thorn in a foot, the rock in a shoe (a challenge) (chapter 12): taxation, which will be one of the most important undertakings of the Innu treaty group and will provide a source of independent revenue.
Toes (chapter 13): economic development, which will be spurred by accessing hydroelectric resources and expanding ethno-tourism, among other activities.
Fingers (chapter 14): sharing royalties, as there are three Innu communities living on this territory, as well as non-Indigenous people.

Mistassini River. Source: Paul-Antoine Cardin, 2016.

Ears and mouth (chapters 15 and 16): the ears are to be able to hear the singing birds and the mouth is to be able to eat fish.
Lungs (chapter 17): the Innu are planning to have three conservation parks on their territory, as well as 11 heritage sites.
Reproductive organs (chapter 18): deciding which criteria of admission and enrollment one must fulfill in order to be accepted as a member of an Innu First Nation.
Liver, kidneys, and intestines (chapters 19 and 20): the implementation process of the treaty, which is extremely important, as autonomy, sharing, etc. will not be immediate or automatic outcomes of the treaty.
Skin and the circulatory system (chapters 21, 22, and 23): establishing rules that allow for the principals of the treaty to always be revisited, if necessary.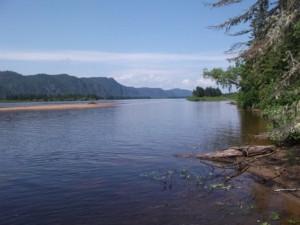 Hélène explained at the 2015 conference that her reason for presenting the Conseil tribal Mamuitun's treaty project is to try and ensure that they have the general public's support going into the final steps of their land claims process. The production and signing process of the Entente de principe was extremely challenging, as there were many misconceptions surrounding the Innu First Nations and the treaty process. This forthcoming treaty is immensely important for the Innu. As said Hélène: "Nous, notre Première nation, on est rendu à un point où nous, l'être humain, c'est le premier élément qui doit être protégé dans la biodiversité, parce qu'on est plus ou moins à courte échéance menacé de disparition comme peuple." ("Our First Nation is at a point where we, as human beings, are the first element of biodiversity that must be protected, because we are imminently threatened by our disappearance as a people.")
HEAR MORE: