Welcome to CICADA – Centre for Indigenous Conservation and Development Alternatives
We are a multidisciplinary research centre that targets the conceptual and practical potential of indigenous peoples' collective 'life projects' to generate innovative regimes of environmental protection and alternative visions of development. We bring together the projects and programs of more than seventy regular members and collaborators, representing great depth of experience in partnered research with indigenous peoples globally. Particular comparative emphasis is placed on the Americas, the Circumpolar Region, Africa, and Oceania. Learn more.
---
Updates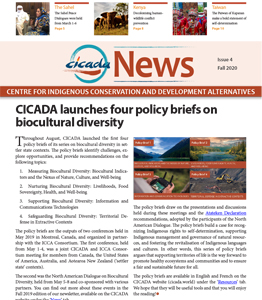 The fourth issue of our newsletter is out! Click to learn about recent developments of CICADA academic and Indigenous partners.
Subscribe to our newsletter here.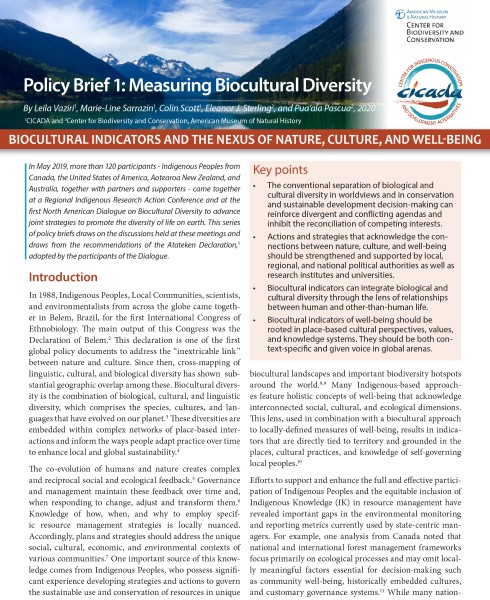 We have launched the first policy briefs of our series on biocultural diversity! Visit our document page to find out more.