Maps
Resource extraction maps
Our centre is currently producing maps to represent areas of resource extraction on and near some of our Indigenous partners' territories. The primary purpose of these maps is to congregate data pertaining to resource extraction that may affect areas of Indigenous importance.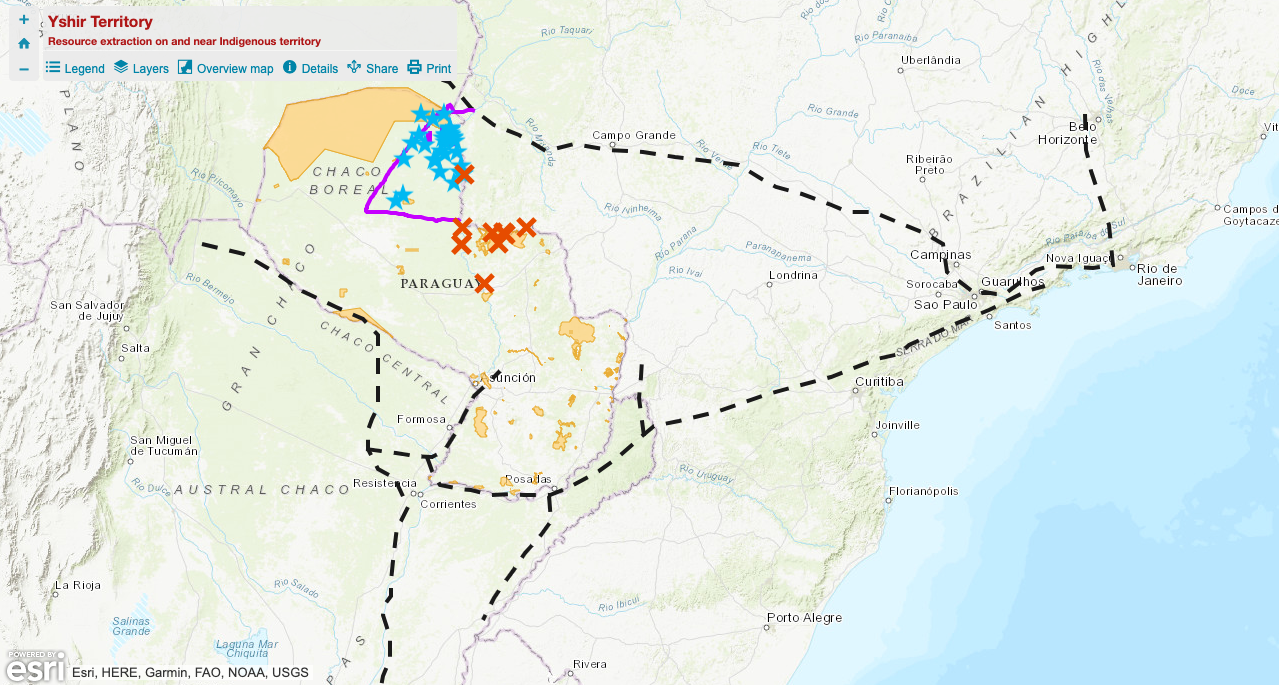 Biocultural maps
Our partner the Majé Emberá Drua, with support from a team of researchers including PhD student Carmen Umaña-Kinitzki, is creating biocultural maps of the Majé Watershed in the Bayano region of southern Panama.
Read more about the first phase of the project in the second edition of our newsletter.