Bininj
Western Arnhem Land, Australia

At CICADA's 2016 Meeting, Dean Yibarbuk of Warddeken Land Management Ltd. spoke about the relationship between the inhabitants of Arnhem Land and the State. He revisited the historically exclusionary measures of the Australian government against aboriginal land management, namely when it came to the right to perform controlled fires in the Warddeken Indigenous Protected Area. He stresses:
"We use fire for many reasons: not only using fire for our conservation management but also [as] a healing process for land, for people, for native plants and animals. Fire is a tool that we have used from the beginning, from a long time until today."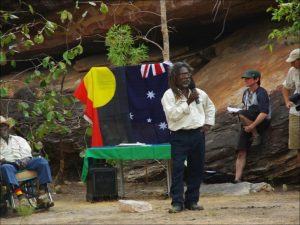 Before the land rights movement in Australia, influence from colonial rule maintained the prohibition of the practice of aboriginal fire management, which caused a noticeable increase in the number of large, sweeping wildfires across about 40% of the region annually. However, in 1997, the West Arnhem Land Fire Abatement (WALFA) project began as the "first Savanna Fire Management project using traditional fire management practices together with scientific knowledge and research to better control the extent and severity of savanna wildfires and thereby reducing greenhouse gas emissions." WALFA originated from a central partnership between the Aboriginal Traditional Owners and Indigenous ranger groups with Darwin Liquefied Natural Gas as a collaboration to offset the carbon emitted by the latter actor through its natural gas plant. As a result, "the WALFA project is reducing greenhouse gas emissions by the equivalent of over 100 000 tonnes of CO2 each year. […] In return, Darwin LNG is paying Indigenous fire managers around $1 million each year to provide this service."
WATCH: FIRE WITH FIRE-West Arnhem Land Fire Abatement (WALFA) project (2015) – Warddeken Land Management Limited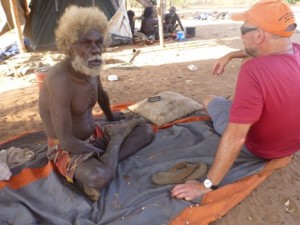 "Being able to go to your country and being able to live here too, that's the good life."
-"The Quest for the Good Life" (2015)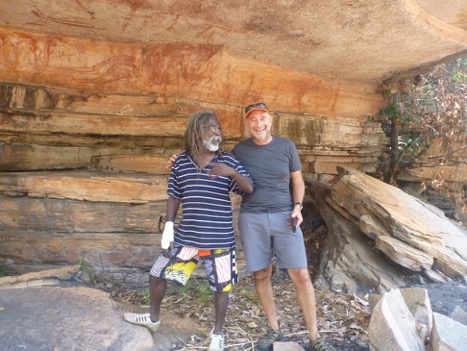 "Our vision is to have healthy people living and working on our healthy country in the Kuwarddewardde. We want the management of our country to be in our hands now and into the future."
-Warddeken Land Management Limited's vision, "Warddeken Indigenous Protected Area Plan of Management 2016-2020 (2016)"
READ MORE: Djelk Healthy Country Plan 2015-2025 (2015) – Djelk Rangers





An issue of concern to the Bininj is the impact of northern development projects in Australia. What effects might urban growth, extractive industries, tourism, commercial agriculture, and land tenure 'harmonisation' have on the land to which Australia's indigenous peoples primarily have title?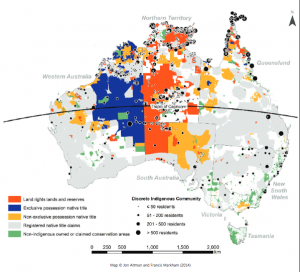 "The report imagines Northern Australia as some incomplete version of southern temperate Australia that needs urgent rectification, but in whose interest?"
-Jon Altman, "A White Paper for Black Australia" (2014)

READ MORE: A School for Kabulwarnamyo (2015) – Karrkad-Kanjdji Trust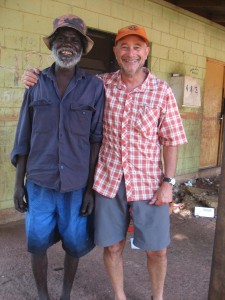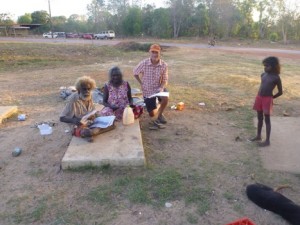 Researcher Jon Altman works with the Bininj. He explores their 'life projects' and how their visions of 'the good life' do not necessarily overlap with that envisioned by the Australian government. Whereas indigenous peoples are concerned with living and procuring their livelihoods out in the bush, the Australian government is seeking to advance a neoliberal agenda by engaging indigenous people in labour market strategies.
---
HEAR MORE: